I am starting my AeroGarden Harvest Review. I will be doing a full and honest review of the AeroGarden Harvest with weekly video updates.
If you are thinking about buying an AeroGarden I think you will find this review helpful. 
AeroGarden Harvest Review Week 1
So far my AeroGarden Harvest has performed flawlessly. I received it on Christmas Eve (a present to myself LOL) and had it set up in less than an hour.
You can view the AeroGarden Harvest unboxing and set up here AeroGarden Harvest Unboxing It Was Surprising ! (indoorvegetablegrower.com)
 By day 5 my thyme, dill, Genovese basil, Thai basil, and mint had all sprouted. The curly parsley is slow germinating seeds, taking 3-4 weeks to come up.
The dill is the only plant above the pod but by my next update, there should be more plants poking through. Here is a picture of the dill on day 7.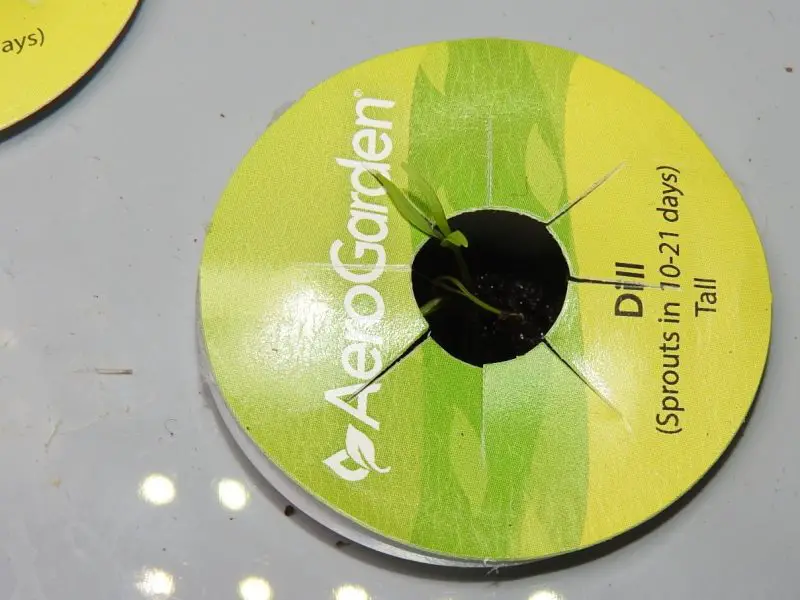 Everything else germinated much faster than expected. To be honest I was skeptical that any at all would sprout. So I am a happy camper.
The adjustable LED is very bright and these plants will not be hurting for light. I have not had to add any water or fertilizer this week. The timer turned the light on and off without any issues. So I would call week 1 a total success.
Check out the AeroGarden Harvest on Amazon and read real customer reviews
AeroGarden Harvest Review Week 2
Everything is up on day 14 even the parsley which is supposed to take 3-4 weeks. The dill is the tallest plant so far but I am not surprised because it is naturally a tall plant.
The mint and thyme are both smaller but I know mint gets tall too. The basil is getting some nice thick leaves. Everything is poised to really take off this week.
After 2 weeks my water level warning came on. I added a quart of water and a half capful of nutrients and then pushed the button. The pump started immediately so everything got mixed together.
So far the AeroGarden Harvest has delivered really good results for me. The only problem I can foresee is having to refill the reservoir fairly often as the plants get larger.
It only holds a bit over 2 quarts and that is not very much. AeroGarden makes the AeroVoir which is an external reservoir that adds another gallon to this and I will probably add it.
Week 3 Pruning My Aerogarden Plants
Growth on my plants has been very good and I am ready to start pruning back some of them. Here is what they looked like on day 21: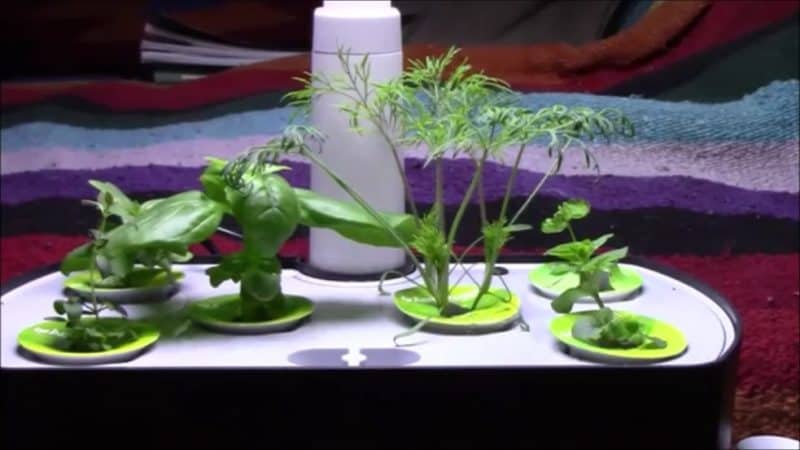 Here is what they looked like after pruning: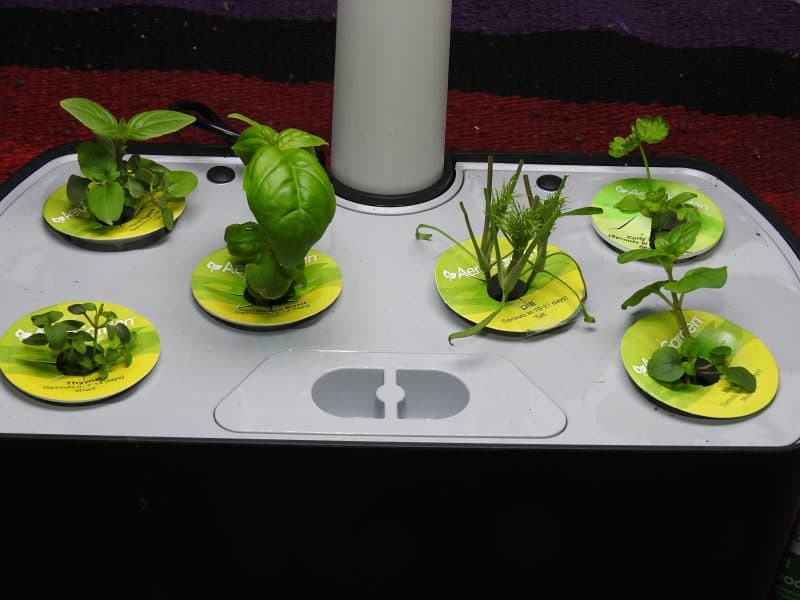 Week 3 Pruning Video
So if you have any of the Aerogardens you will need to prune your plants. A lot of newer gardeners are afraid to do this. They think they might kill them but actually pruning helps them grow better. Just be brave. You can use clippers like I did (recommended) or just pinch them off with your fingernails.
So after 3 weeks from putting my pods in, I already have some trimmings for this morning's omelet. That's awesome!
Week 4 Aerogarden Review WE HAVE ROOTS!
This is a weekly review for my AeroGarden Harvest. This is my fourth week. Exactly 28 days since I plugged my AeroGarden Harvest in.
So I have 6 AeroGarden pods that came with it. I have 2 basil plants, thyme, mint, dill, and parsley. 
Today I did my second pruning on my plants. Check out the roots on the dill and basil.
Week 5 Aerogarden Review
After week 5 I let everything grow and skipped trimming for a week. Water is now being added once a week.
Week 7 Aerogarden Review
It was definitely time to prune back some plants. The dill was touching the light. Also the basil was starting to shade the thyme.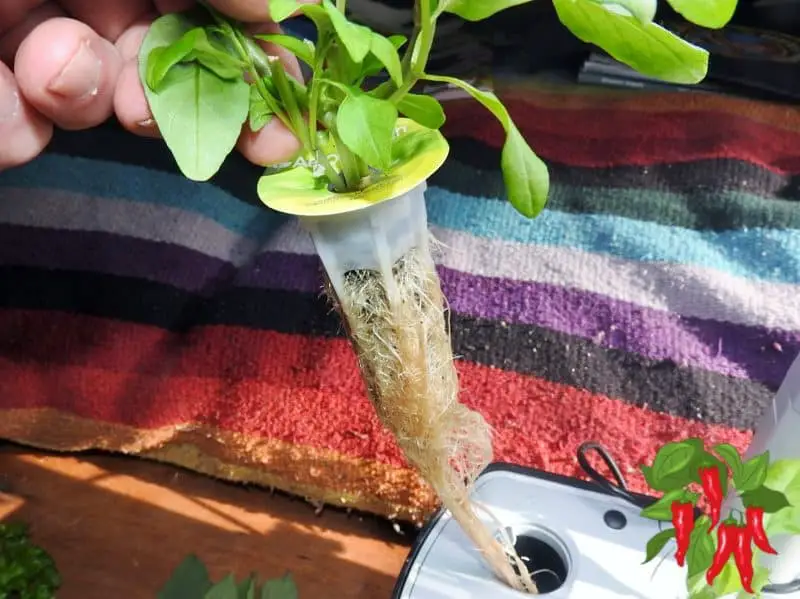 AeroGarden worth buying? An Honest Review Of The Aerogarden Harvest (indoorvegetablegrower.com)